---
Private garage right in the centre of Lyon
---
Direct access into the hotel

---
All-you-can-eat breakfast buffet
---
The Hôtel de Noailles offers you a full breakfast
---
5 minutes from the Place Bellecour: Hôtel Dieu
---
Close to the city centre. The Presqu'île is accessible on foot
Hôtel de Noailles Lyon, Rive Gauche
The Hôtel de Noailles is ideally situated between La Part-Dieu and Perrache in the centre of Lyon, and is ready to welcome you just a few minutes away from the famous Place Bellecour, in a charming ambience and a contemporary setting.
The hotel is an ideal destination for a business trip, a city break or a family weekend.
Easily accessible from both of the city's stations and enjoying a privileged position between the Presqu'île and Part-Dieu
The Hôtel de Noailles in Lyon enables you to discover the City of "Lights" in complete freedom due to its immediate proximity to the Metro, buses and the tramway, and also to the finest cultural and tourist sites in the centre of Lyon
For guests arriving by car, the hotel has a private car park with direct access to reception.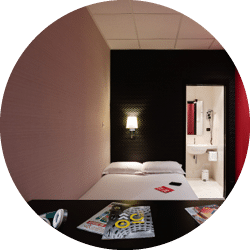 FROM
55 €
---
1person
Wifi
Air conditioning
---
Cosy, very peaceful rooms in which to enjoy a typically Lyonnais stay.
---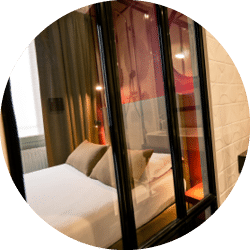 FROM
65 €
---
2 people
Wifi
Air conditioning
---
Duo rooms offer you every comfort to enable you to spend a really enjoyable time with us.
---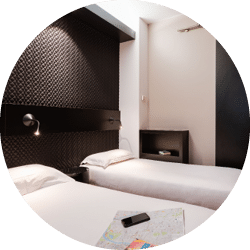 FROM
65 €
---
3 people
Wifi
Air conditioning
---
Triple rooms provide well-being and rest for a pleasurable weekend in Lyon.
---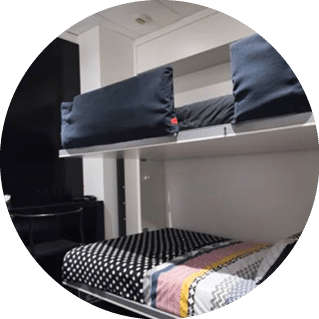 FROM
83 €
---
4 people
Wifi
Air conditioning
---
Family rooms provide all the advantages needed for an enjoyable stay close to the very best tourist sites in Lyon.
---
A designer feel, the comfort of a 3-star hotel for a relaxing night in the centre of Lyon!
Rooms with disabled access
The hotel is accessible to people with reduced mobility, with completely equipped rooms
Air conditioning & 100% Non-smoking Hotel
The hotel is entirely air-conditioned and non-smoking
Guaranteed peace
No rooms overlooking the Cours Gambetta (all overlook the patio or interior courtyard)
Best rate guaranteed
By reserving on our website, by telephone or email
SERVICES
What we can do for you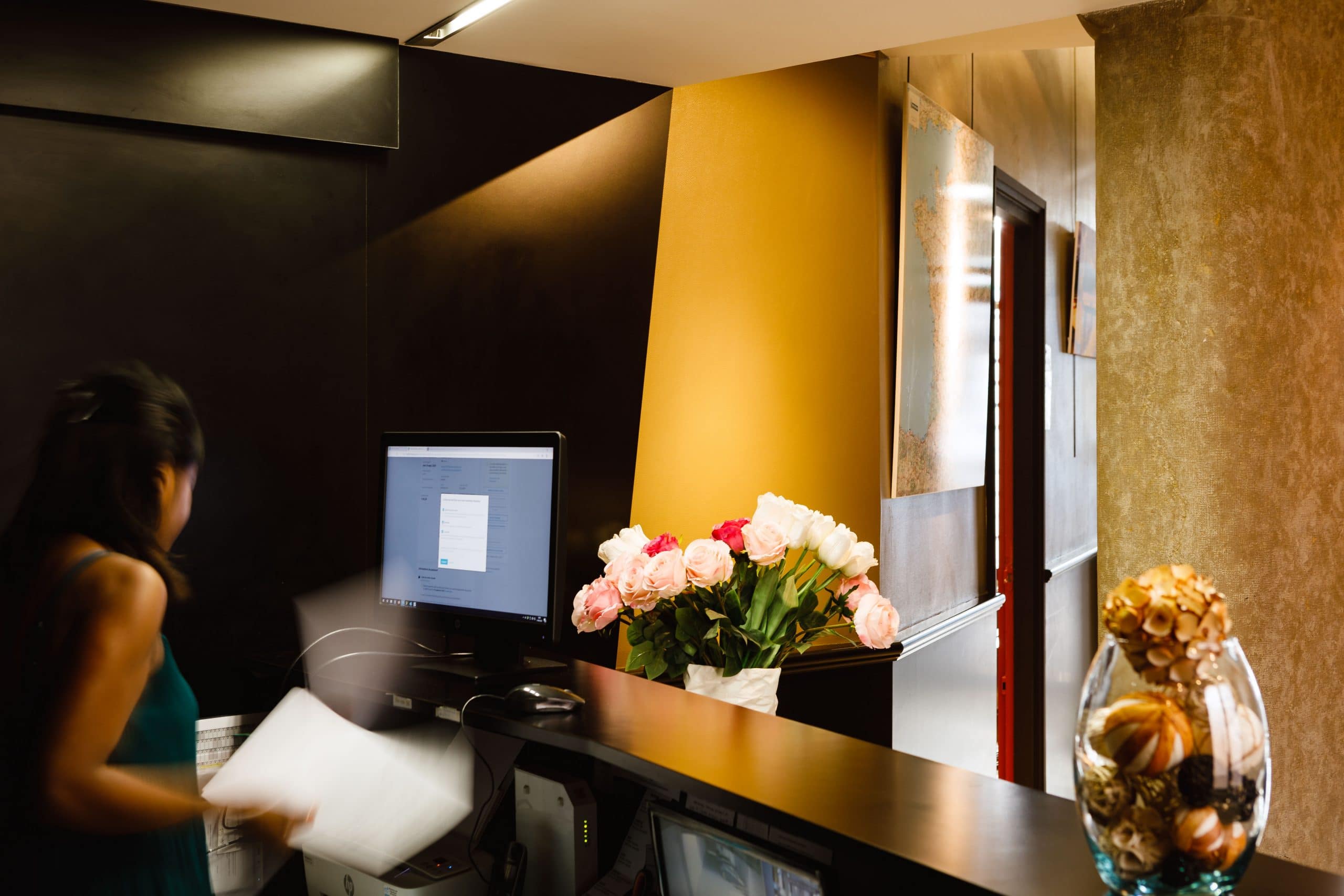 The warmest of welcomes and high quality services
As soon as you arrive at the Hôtel de Noailles the reception team will be waiting with a warm welcome. They will do everything possible to ensure your comfort during your stay in the centre of Lyon.

City Guide: Discover Lyon
The Hôtel de Noailles has selected the essential tourist sites in Lyon for you, and also ideas for tours to see the cultural and architectural heritage of the former capital of the Gauls, classed as a UNESCO world heritage site.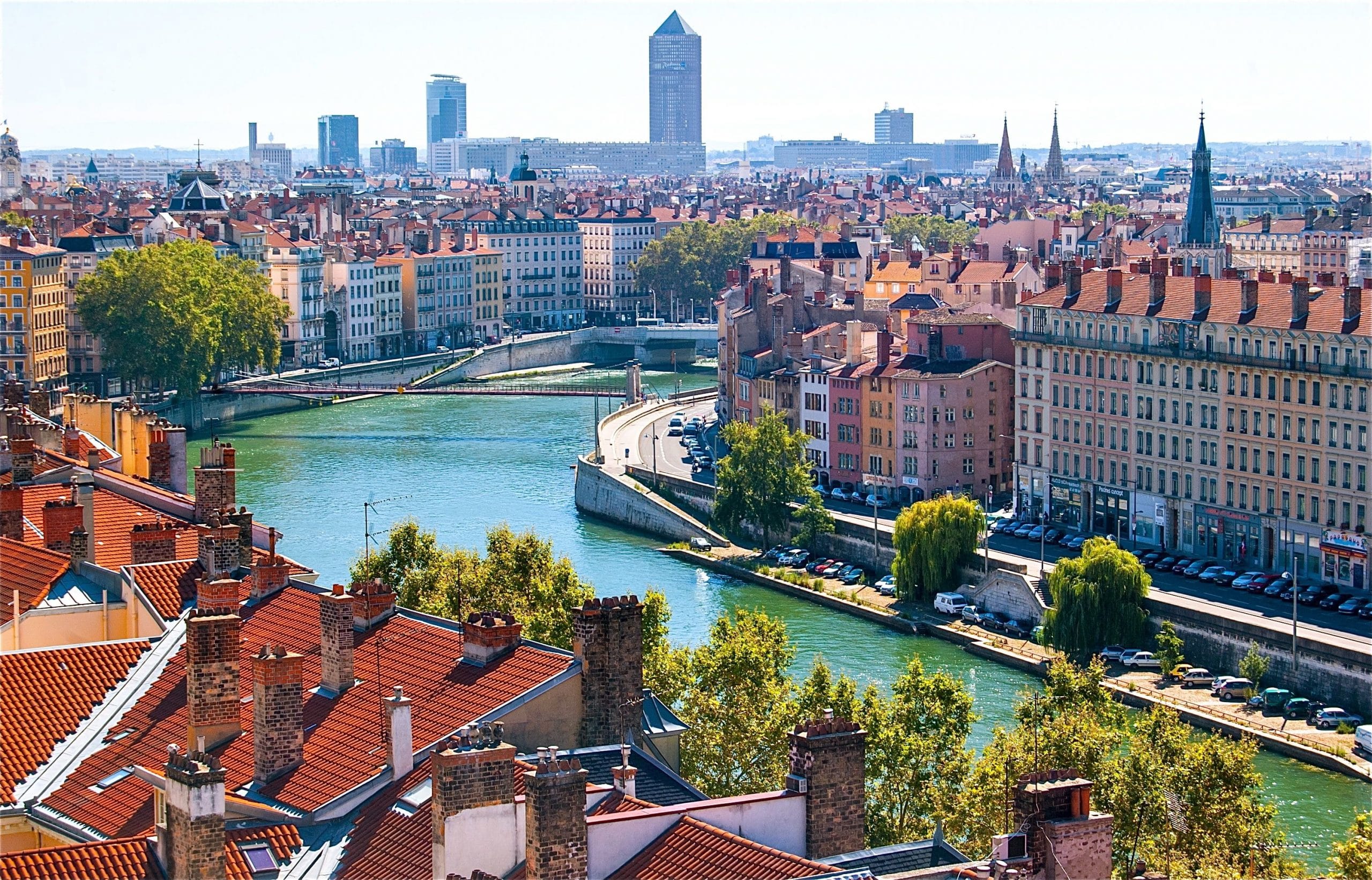 Information on our room availability